Pinpoint
A belief system in design systems
Pinpoint believe in design as a competitive advantage and a non-negotiable in the success of a SaaS start-up. We met Pinpoint early in their journey when the four founding members had an applicant tracking system with product-market fit and a new visual identity.
In Pinpoint's first go-to-market push outside 'founder-led sales', we worked alongside the C-suite, product, marketing and customer success teams to help them achieve stellar year-on-year growth.
Our journey began with their design system.
Design systems
Research and personas
UI & UX
Workshops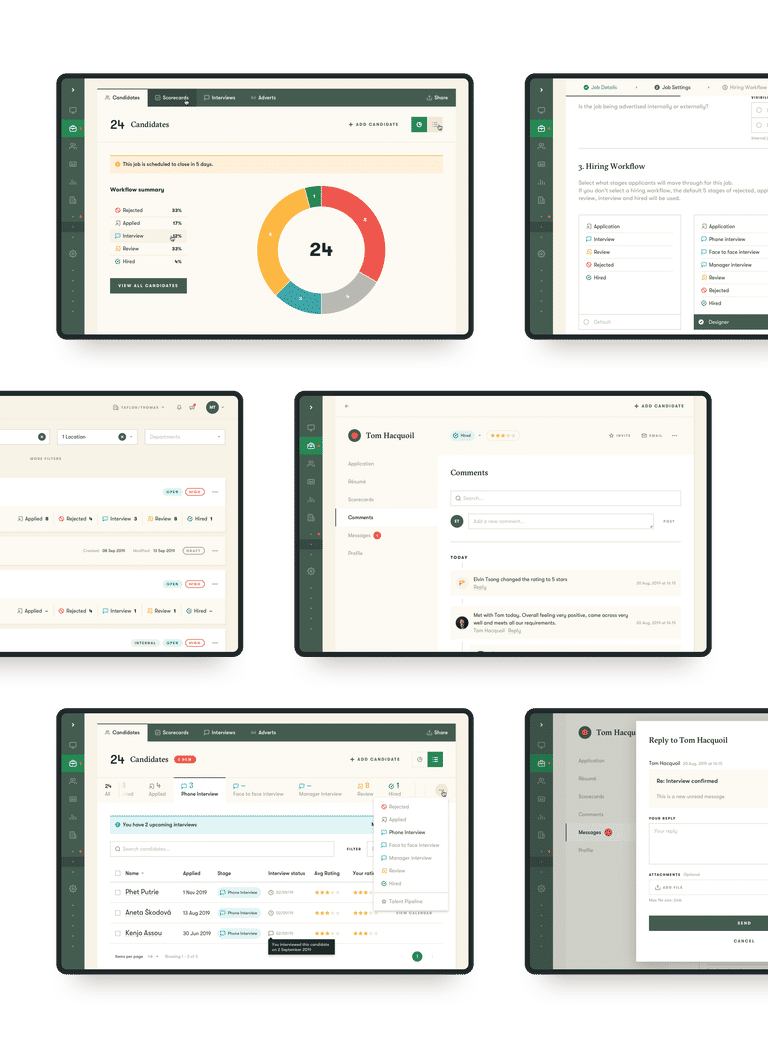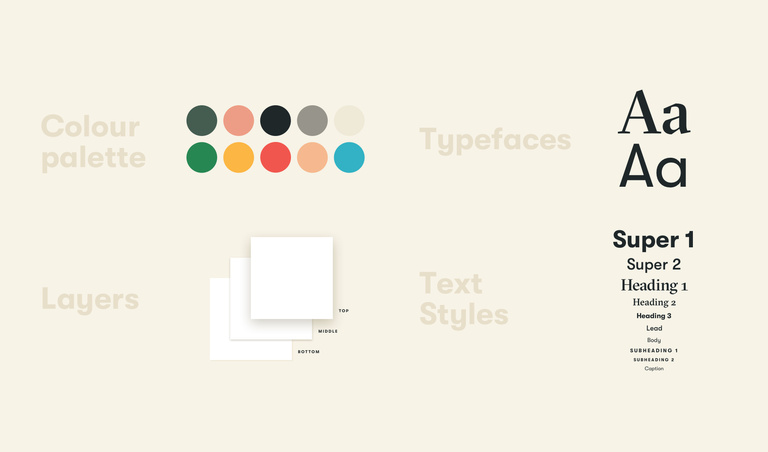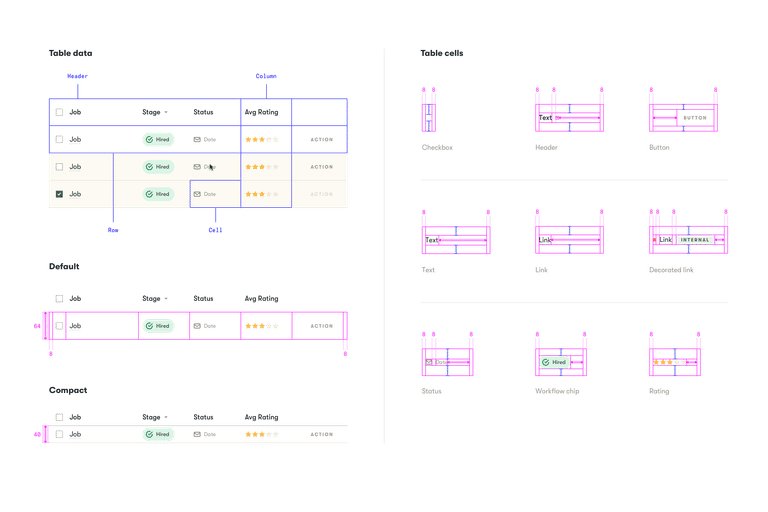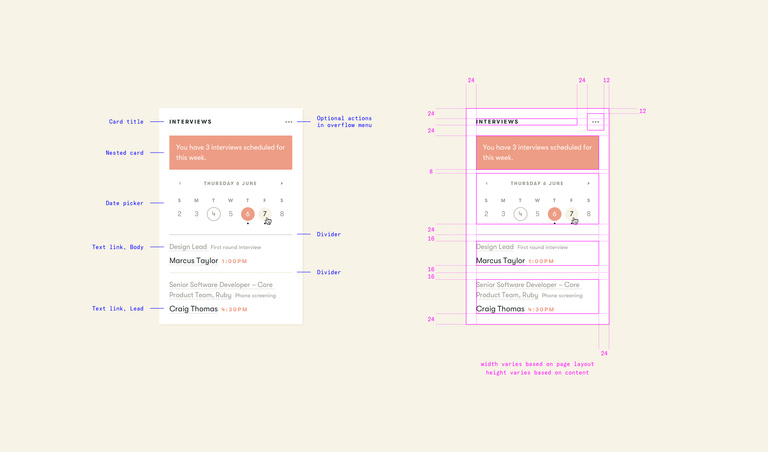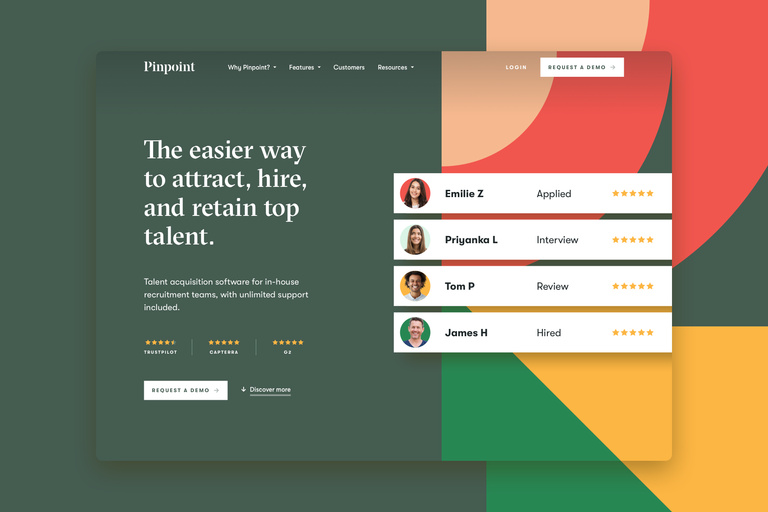 Positioning Pinpoint's pain point
We fully understood their customer pain points by designing Pinpoint's product and design system.
We identified three pillars, Attract, Hire and Onboard, which we positioned and constructed clear messaging around to make it easy for potential customers to understand what they do.
When interviewing the teams across the buyer's journey, Pinpoint's customer success team stood out as an exceptional part of their offer, reinforcing that Pinpoint are 'more than just software'.
Messaging frameworks
Positioning
UI & UX
Workshops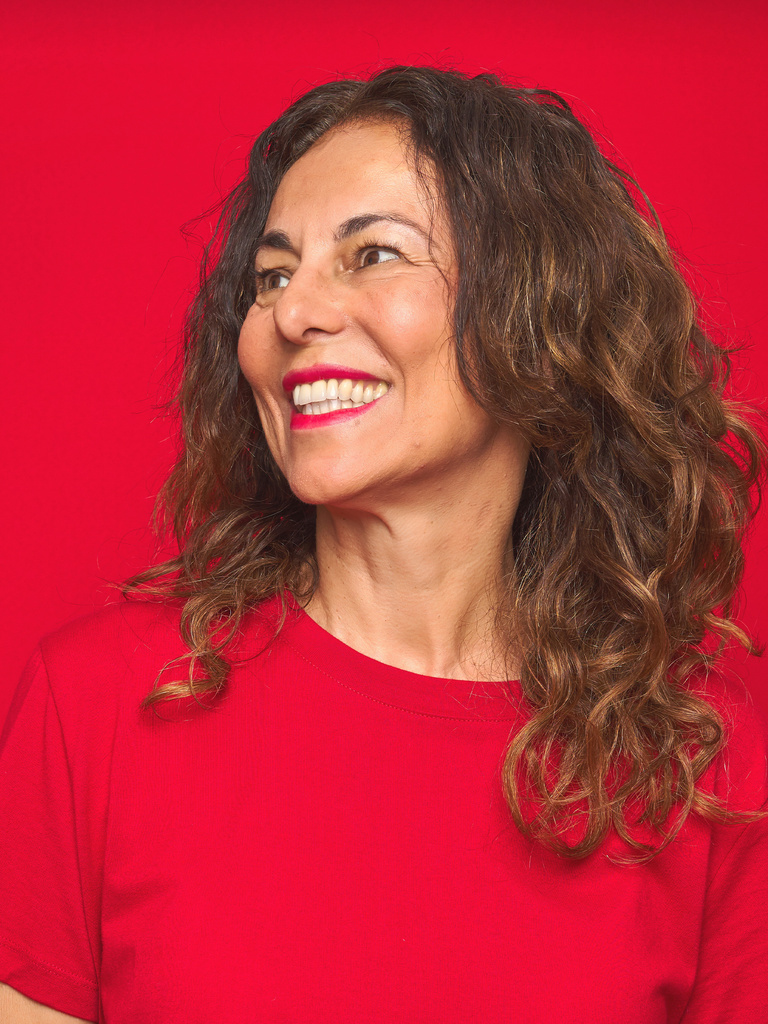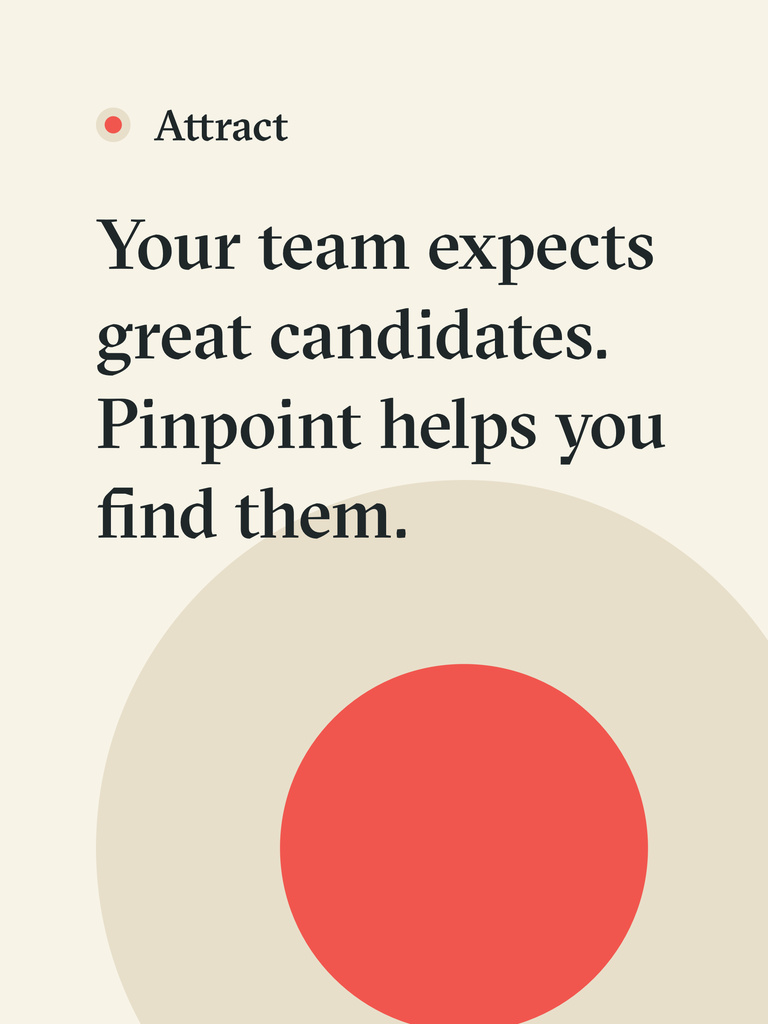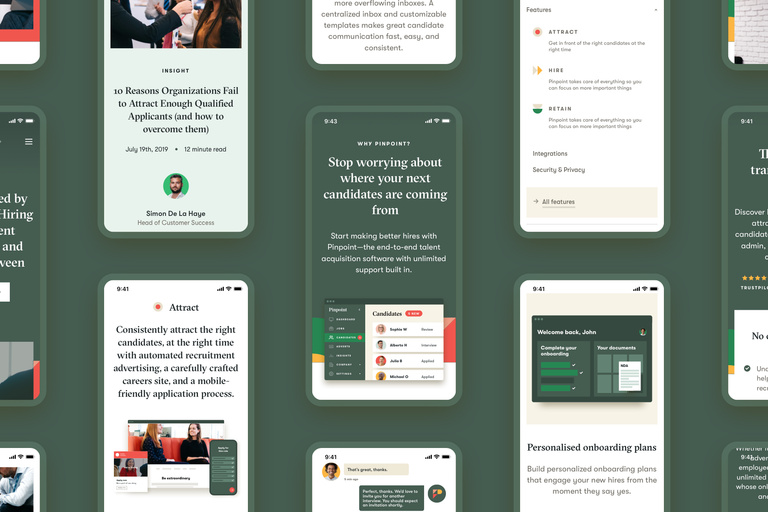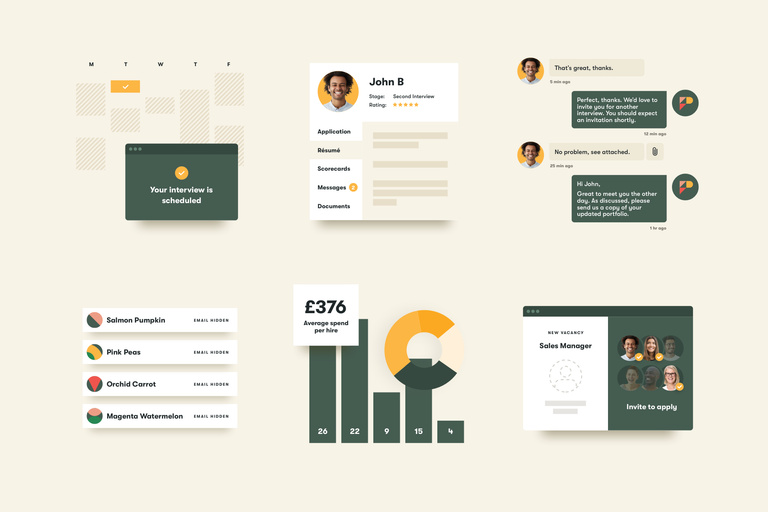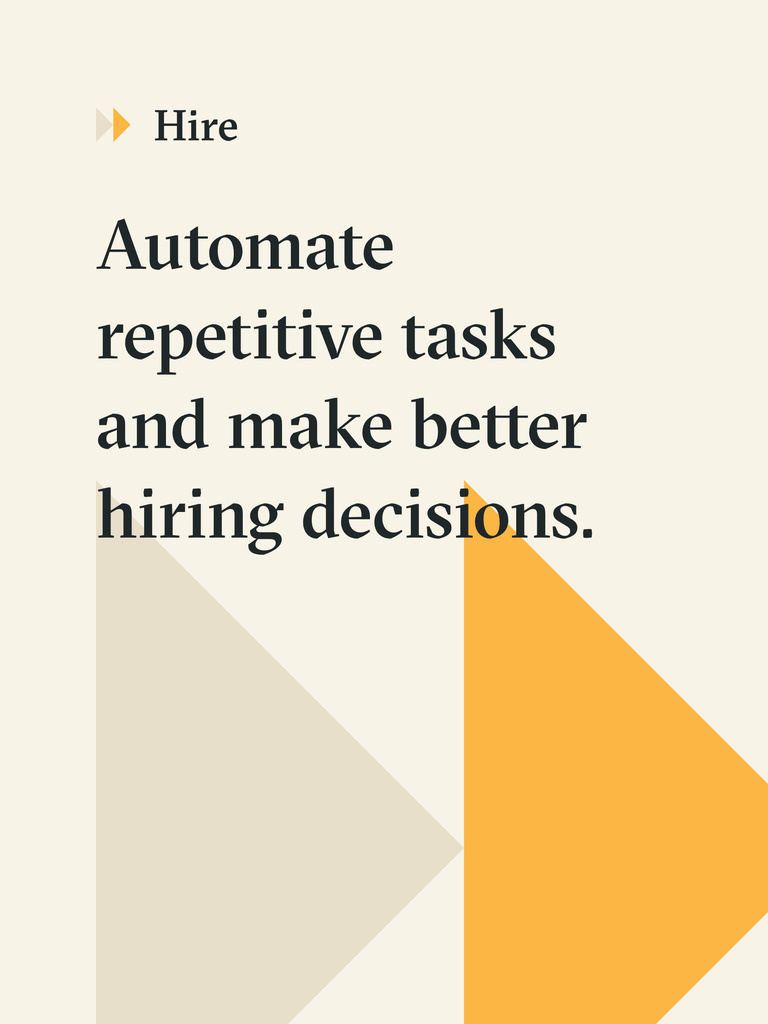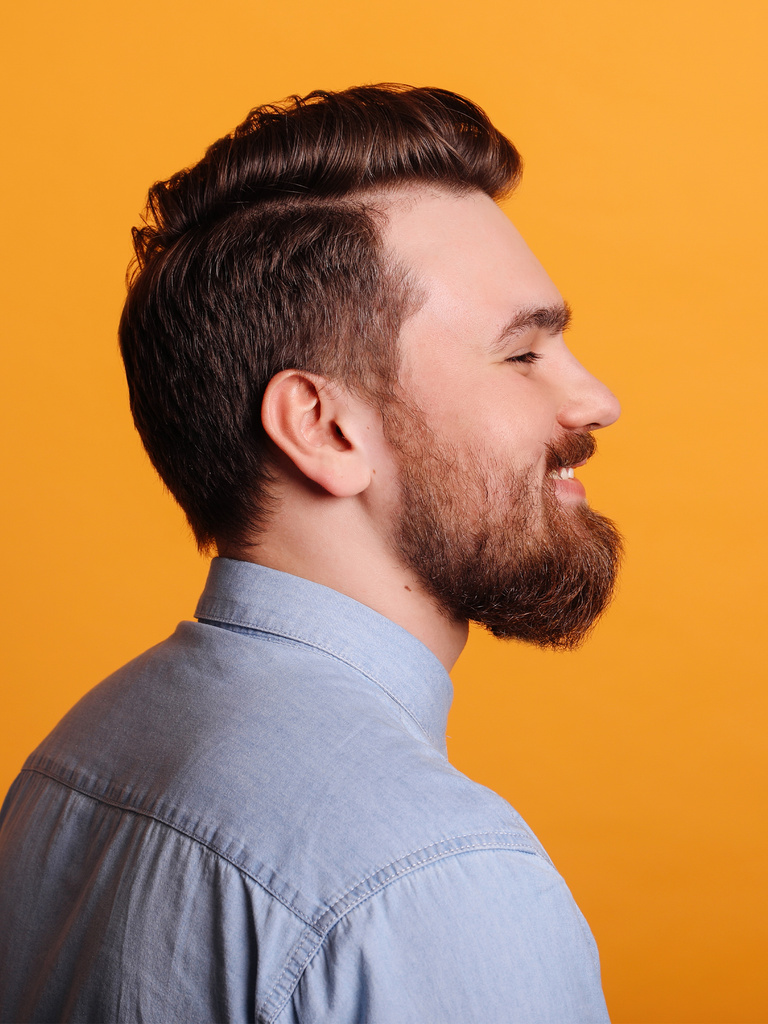 A marketing design system
Pinpoint wanted to set the foundations for growth for many years without investing in new websites as the product grew.
With total flexibility, the Pinpoint team can easily add new product features, create landing pages, and share case studies, insights and resources. A set of templates ensured visual and verbal consistency and clarity in all their top, middle and bottom-of-funnel content with the necessary guardrails in place to publish in-house at speed without, as Pete Van Neste, CRO worried, "making them look terrible".
Investor engagement
Sales collateral and support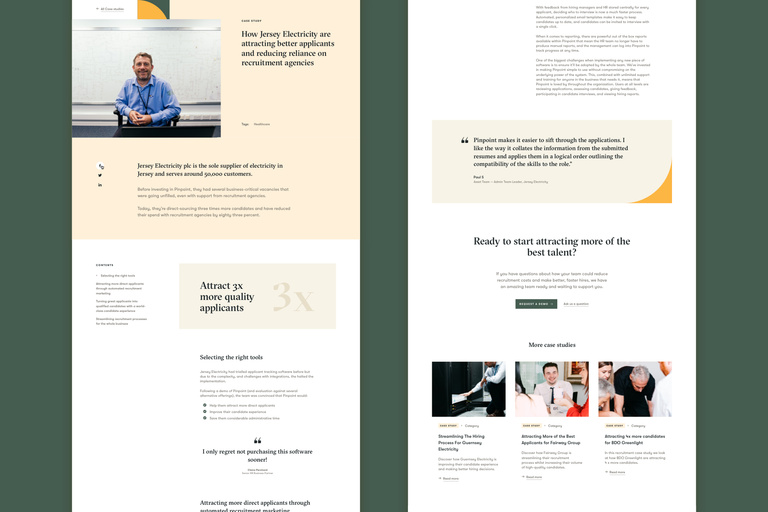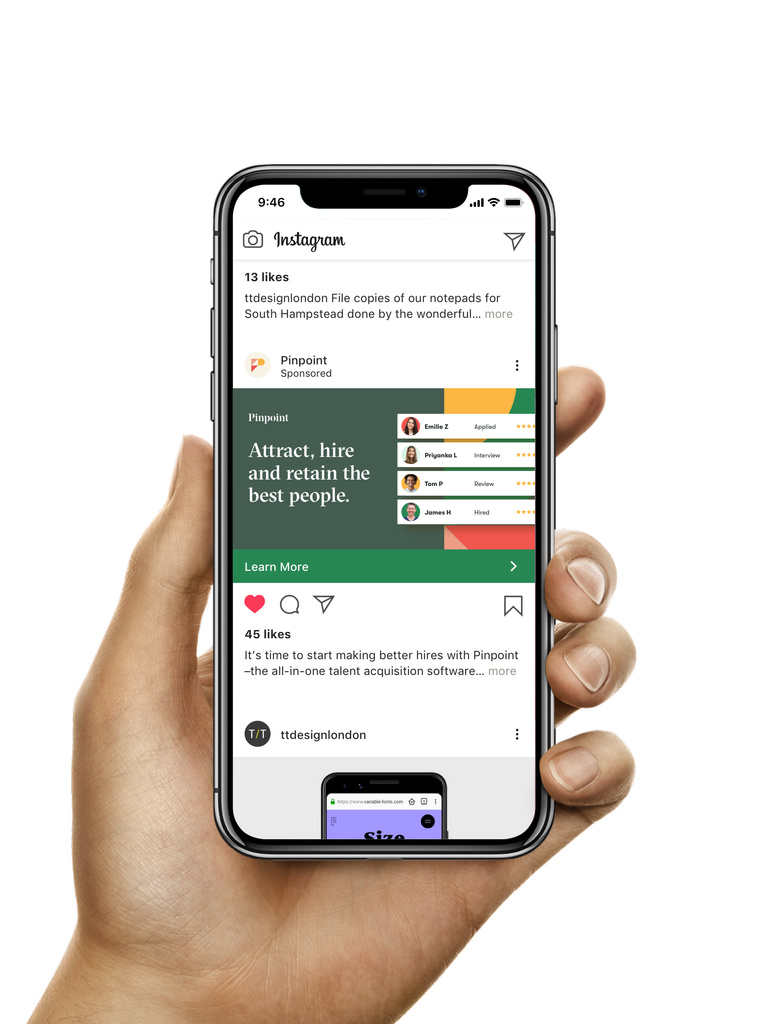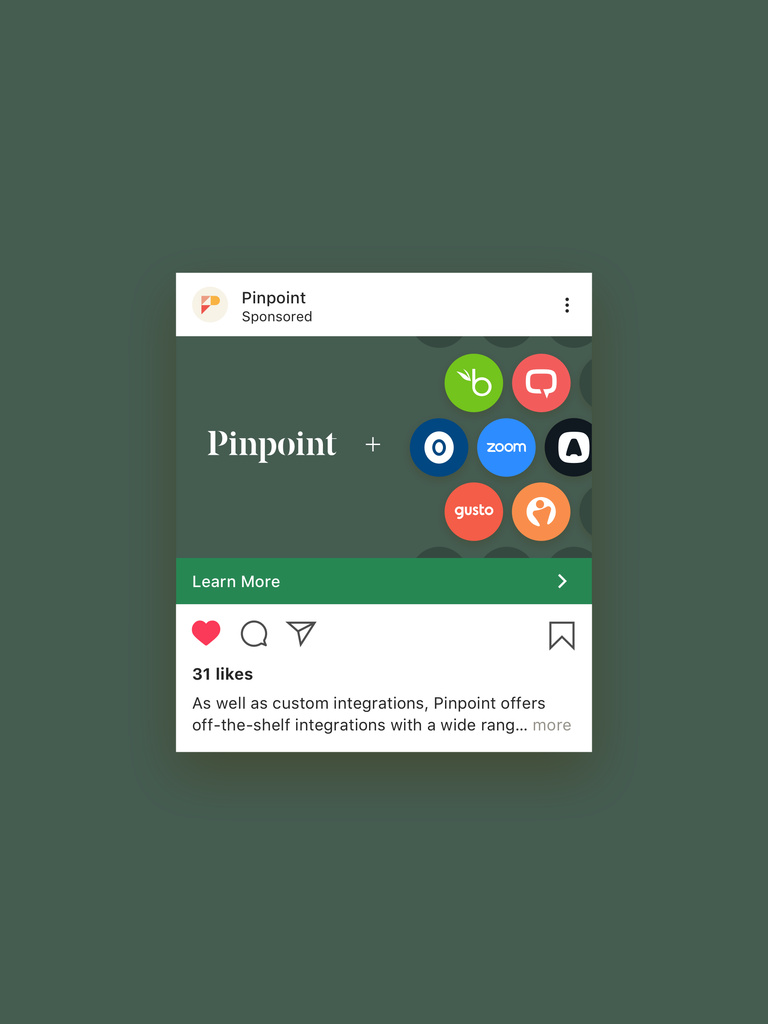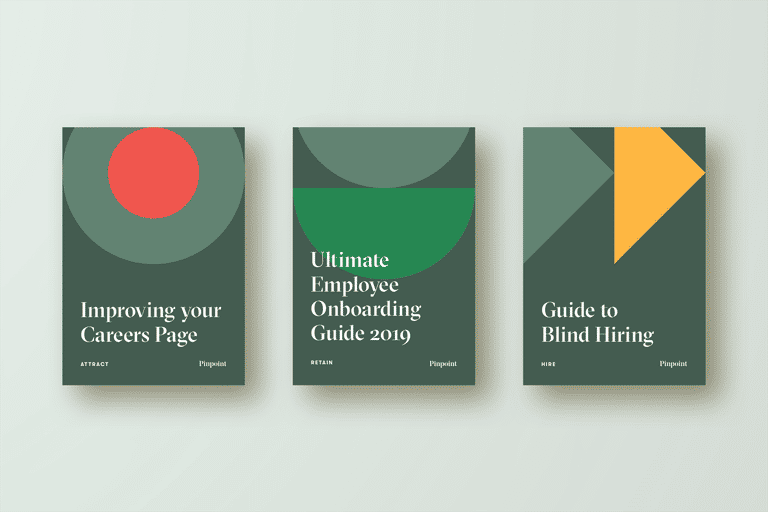 Conversion rate

Double

Our marketing website helped Pinpoint double their conversion rate of high intent traffic overnight

Inbound leads

95%

95% of inbound leads come through Pinpoint's marketing website

Revenue target

145%

In 2021 Pinpoint hit 145% of its revenue target and in 2022 hit 130% meaning year-on-year growth is in excess of 100%.
You helped us stand out in a sea of other SaaS businesses with the same cookie-cutter stock illustrations. It enabled us to generate the pipeline we needed to grow. In particular, highlighting the thread of our customer success and support offering through the website has been super valuable.
More case studies
Deko
Highly-tuned finance for retail
Azur
Founder values as brand values.