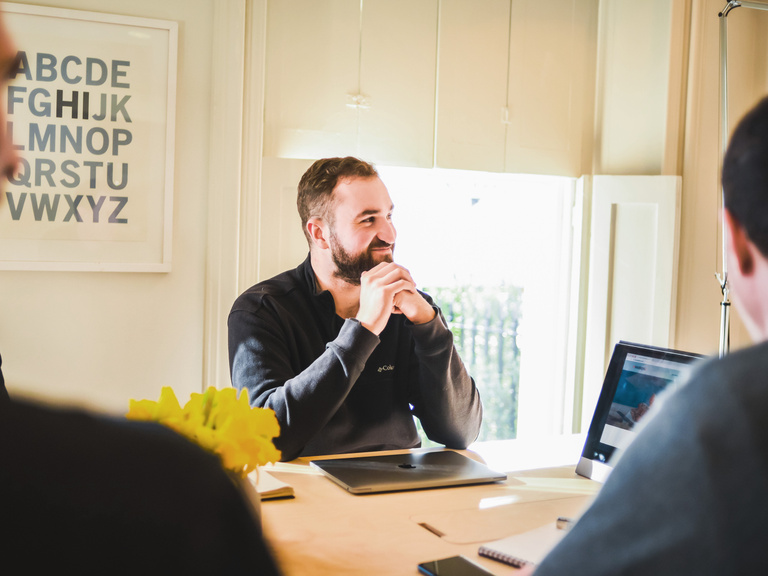 Services
Every point on their digital journey, every interaction should give your user a reason to stay.
You don't have to conform to the norm. Let your brand connect you.
Don't put them through the walk of same. Your customers will thank you for an online brand experience that strikes chords, conveys your difference and cuts through the B2B sea of sameness.
Visual identity
Brand voice and copywriting
Positioning
Messaging frameworks
Sales collateral and support
Case study
To generate leads, your website needs to talk fast. But is it thinking straight?
It's more than your shop window. Your website is a microcosm of your entire business – an eight-second elevator pitch of your product, your personality, your values. Is it making any sense?
Planning and architecture
Brand and messaging application
Visual design
Development and integrations
Case study
Convert customers into disciples with a product that works wonders.
Every customer is a potential champion of your brand. Spurn the churn and keep them coming back with a product that embodies your brand and delivers on its promise.
Product design
UI & UX
Design systems
Case study
Strategic approach
We get the picture. The full picture. And nothing but the picture before we do anything else.
We get the challenges of B2B SaaS – complex products, the longer sales cycles, investment rounds and multiple customer personas.
But we need to get you, too. Our deep-dive approach enables your vision, ambitions and objectives to guide everything we do.
Workshops
Competitor analysis
Research and personas
Stakeholder management
Investor engagement
You brought a B2C sensitivity to a B2B business, which a lot of businesses find very difficult to do. B2B will become more like B2C, and the brand enabled us to plant a flag in the ground and make a land grab. Our brand said, 'we are different'. You gave us something that differentiated us, so everybody took our call. Brokers thought, 'I can't afford to ignore them'.