Simmons
Digitally transforming a one hundred and eighty year old business
Each one of Simmons Bakers' 35 shops is a business unit served by the bakery in Hatfield. A need arose for streamlining the ordering and fulfilment process in Simmons Bakers' supply chain. Previously all tasks had been carried out manually over the phone or on paper.
Workshops
Planning and architecture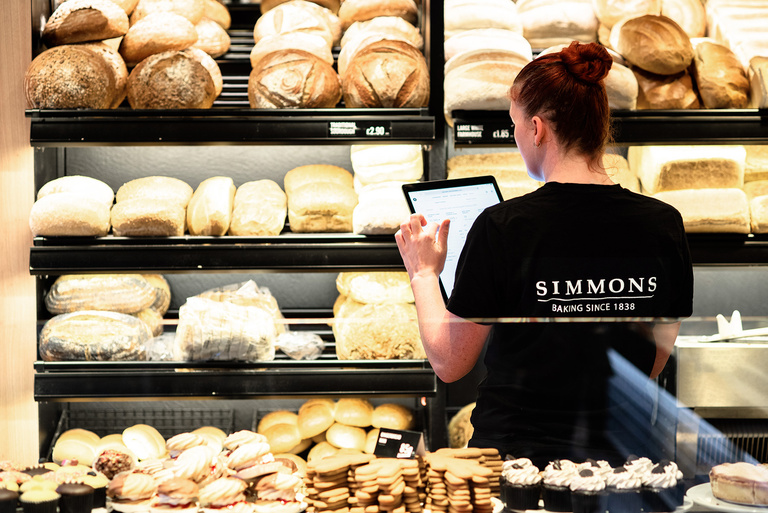 Tasks and reporting
The very first deployment of the web app featured Orders and Delivery notes. Uptake throughout the business was a success, and soon after Third Party Orders, Stock, Stales and Timesheets were rolled out. Part task manager and part reporting mechanism, simple gamification principles were used to encourage better ordering and therefore staling of products across the business.
Planning and architecture
Product design
UI & UX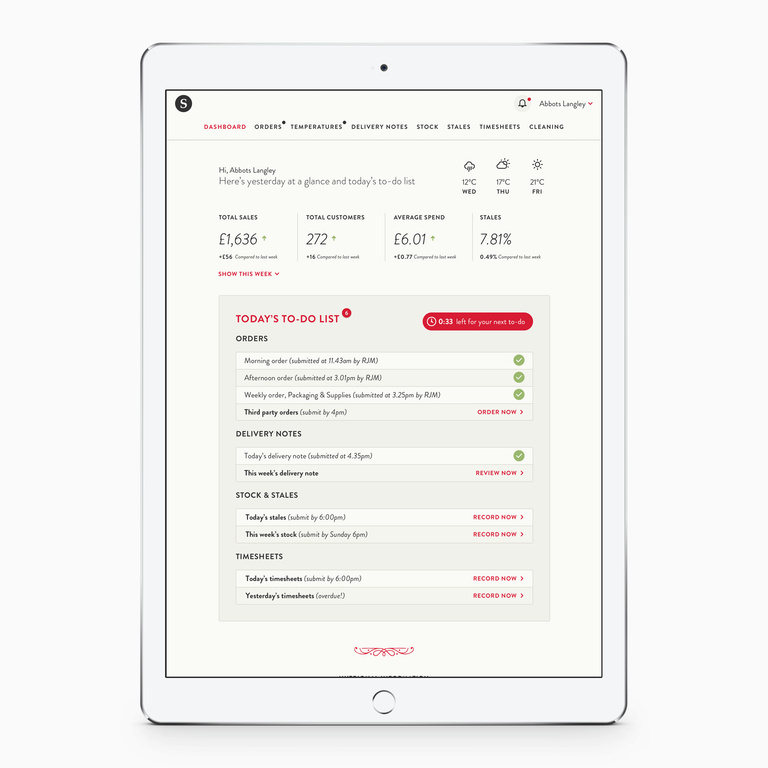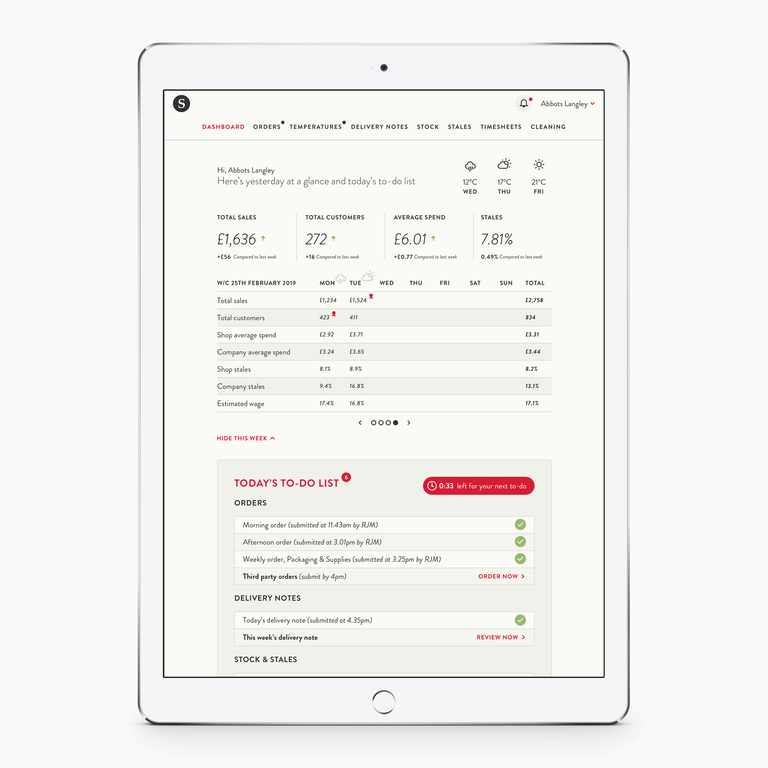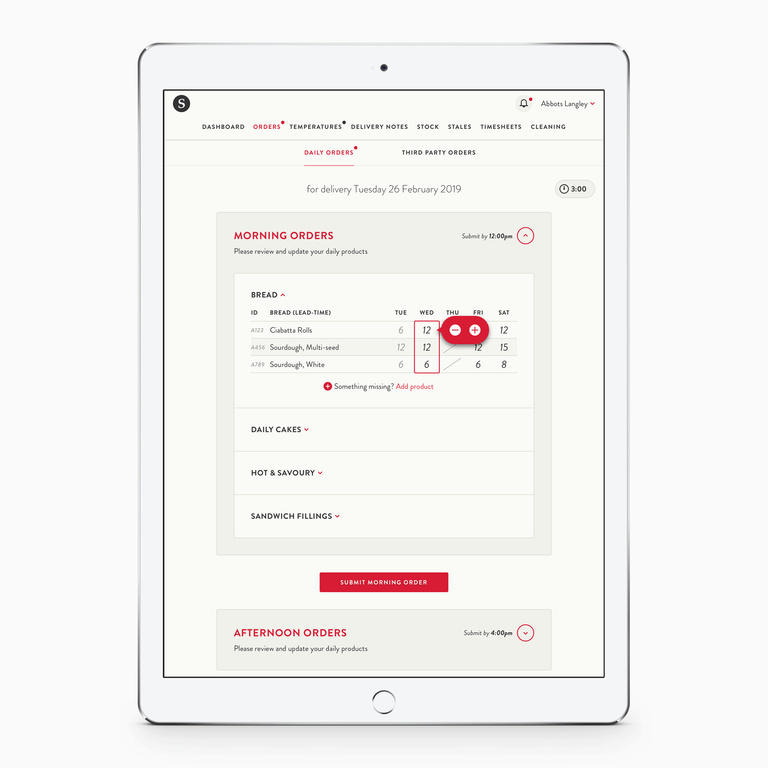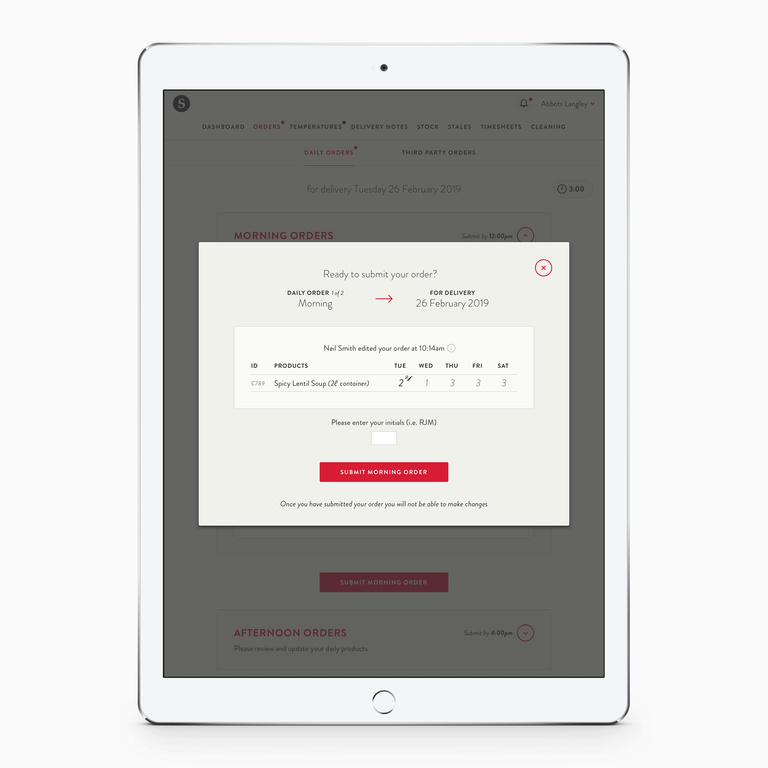 Built to touch
Design consideration had to be made as all Simmons Bakers' shops were equipped with tablets running a web browser. Simple touch input devices and finger sized hit areas were a consideration throughout the UI and UX. Early stage wireframes and prototypes were tested with Simmons Bakers' staff of all generations.
Stakeholder management
UI & UX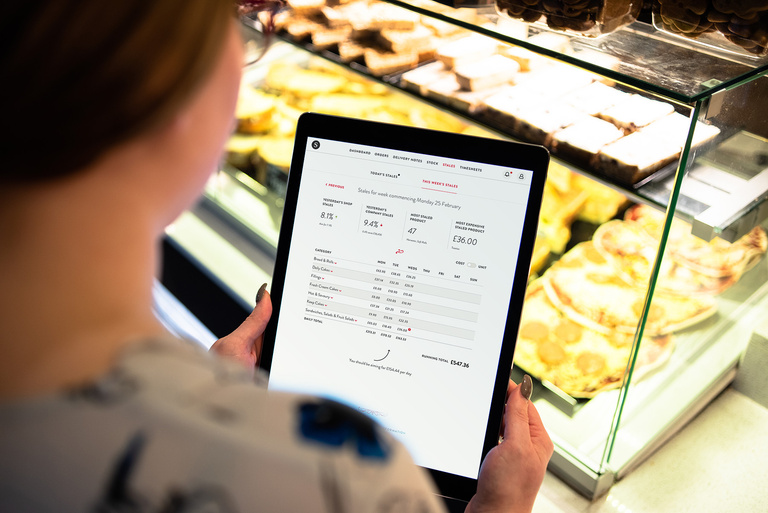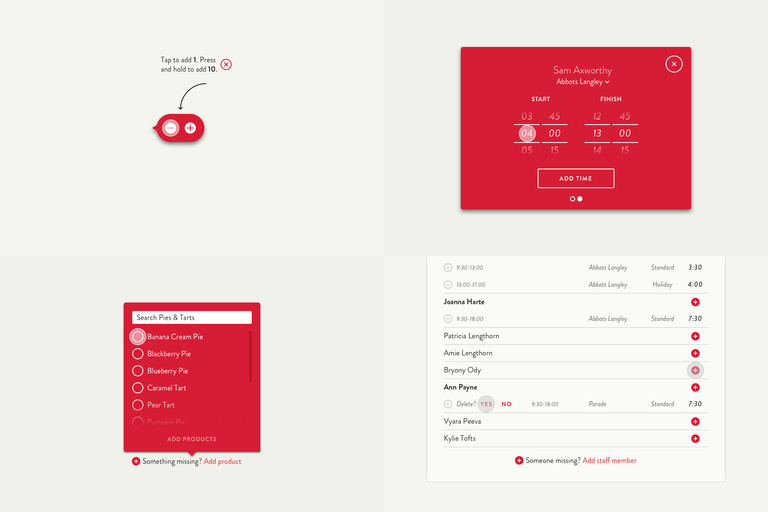 Admin and reporting
Since the manual labour had been taken out of capturing orders, managing stock levels and timesheets, an admin system was critical to managing all the data coming in from all 35 shops.
Development and integrations
Product design
UI & UX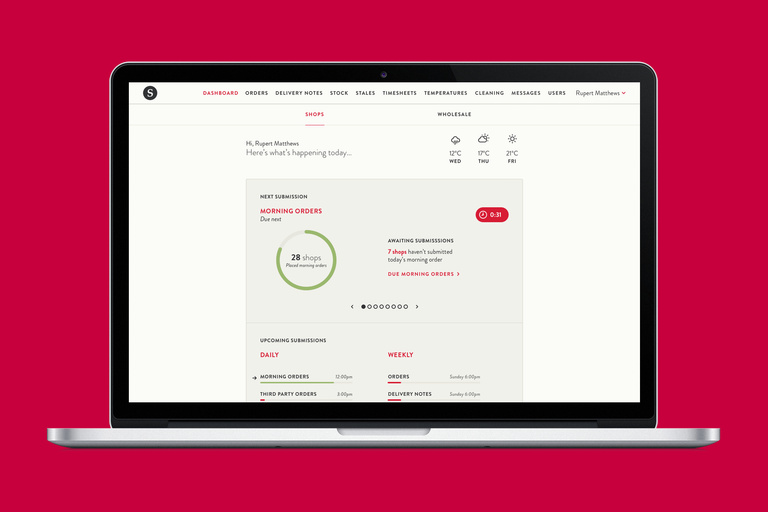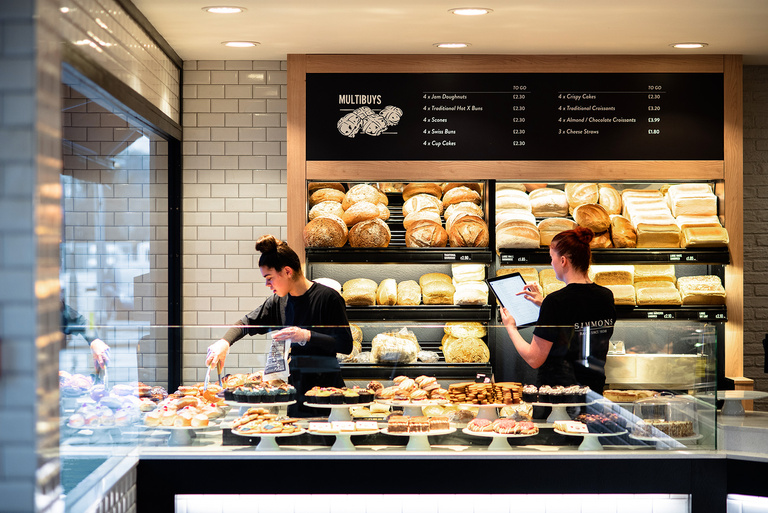 Design continuity
Given our existing relationship with Simmons Bakers, it was very easy for us to create a UI based on existing components. A modular design system made it more cost effective for Simmons Bakers to roll out further functional requirements as the business needs arose.
Design systems
Visual design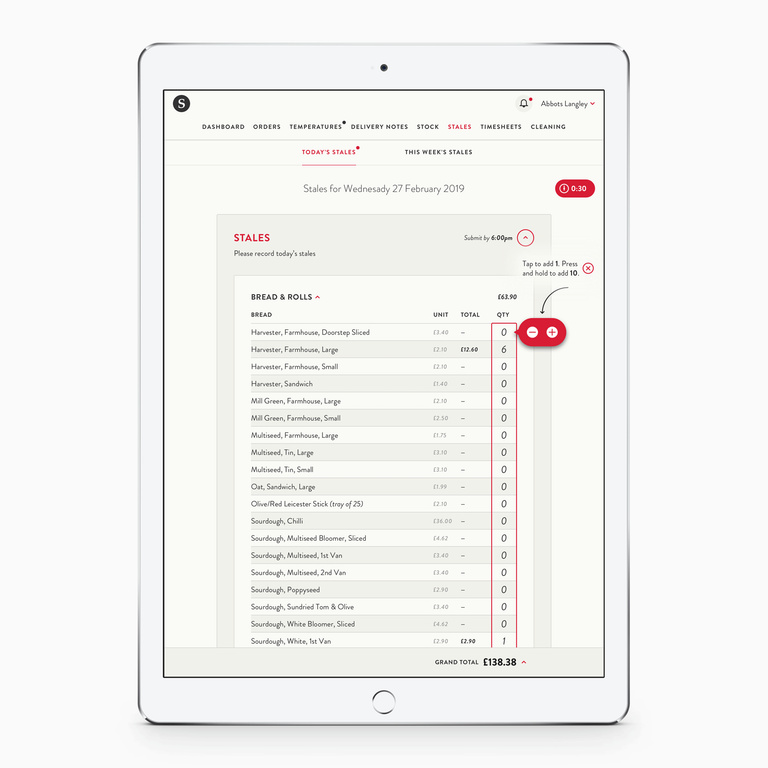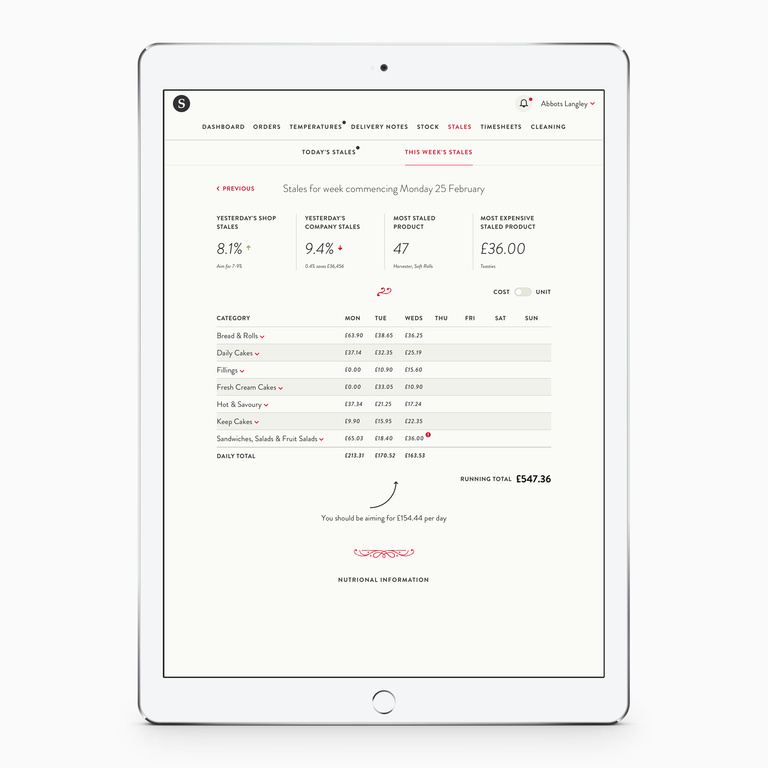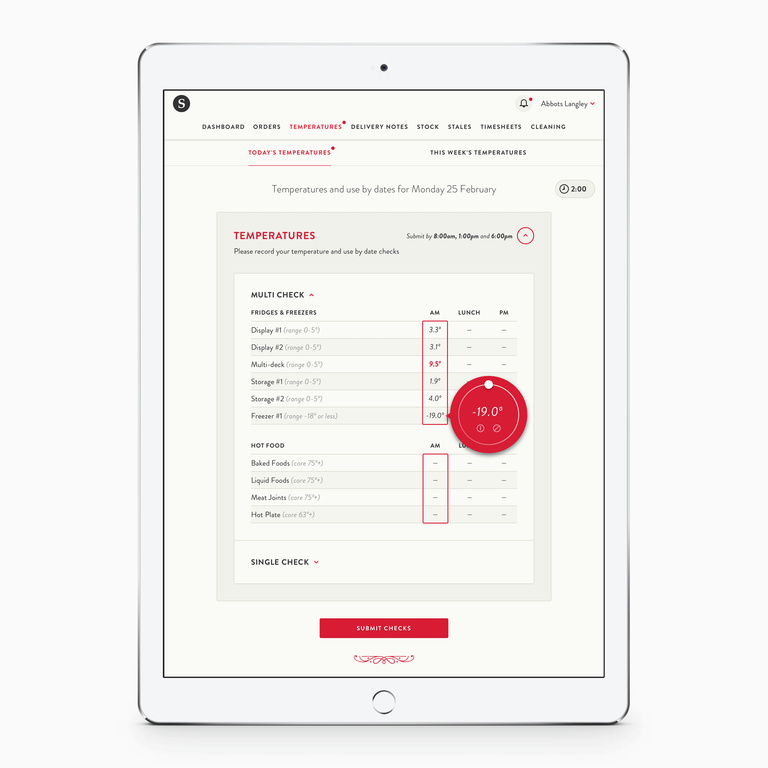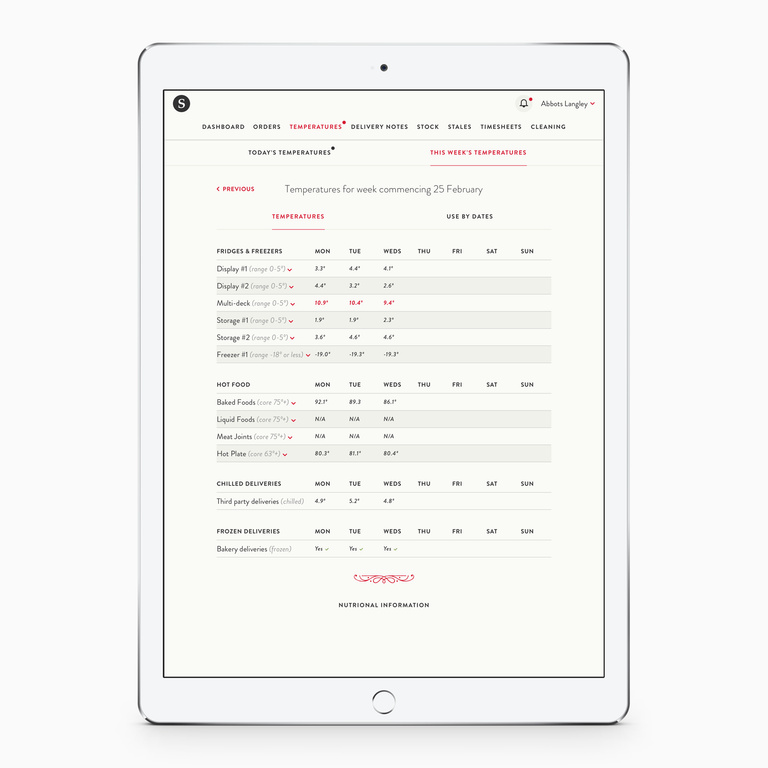 Our previous ordering system was entirely phone based. This was both inefficient for the staff in the office and the shops. By providing the shop staff with more visibility of the orders, the system was designed to encourage better ordering, and therefore increase sales and decrease waste. It was a complex brief, requiring Taylor/Thomas to get a thorough understanding of how our business works, while overcoming numerous challenges along the way.
More case studies
Objective Manager
Repositioning a SaaS platform for sector expansion.
CyberGard
Branding cyber Insurance-as-a-Service for CyberGard